ICSI CS Professional, Executive:
A recognized government organization that creates company secretaries in India is the Institute of Company Secretaries of India, which was established under the Company Secretaries Act, 1980. The Company Law Board first offered the training in company secretary ship in 1960.  The CS certification includes three levels of which one has to appear for three exams:
CSEET
Executive Programme
Professional Programme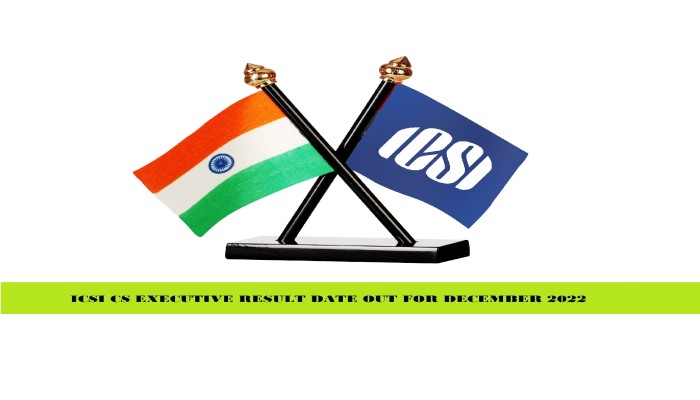 Result of ICSE CS Executive of December 2022
The results of the ICSI CS Professional and Executive Program Examinations will be announced on February 25, 2023 by the Institute of Company Secretaries of India. On February 25, candidates who took the ICSI CS tests from December 21 to December 30, 2022, can view their exam results on the website.
From the official website, icsi.edu, you can get the ICSI CS Scorecard. Students must go to the official website and input their login information in the registration link provided in order to receive the ICSI CS Result 2022. Students can access the ICSI CS December 2022 exam results directly from this page.
The ICSI CS Professional Result 2022 will be made public at 11 AM, and the CS Executive Exam Result will be made public at 2 PM, according to the official announcement. The notification also indicates that immediately following the announcement of the results, the official e-Result e-Result-cum-Marks Statement of Executive Course Examination would be placed on the website. It should be noted that students will not receive a separate tangible copy of the Results-cum-Marks Statement. For official PDF- Click here
Steps to Download ICSI CS Result 2022
The ICSI CS Result 2022 will be made public online. Students must go to the website and enter their ICSI CS December 2022 login information in the provided link in order to download the results. You can also check the ICSI CS Result 2022 by following the instructions provided here:
Step 1: Go to the ICSI CS official website.
Step 2: Choose the December 2022 ICSI CS Result link.
Step 3: Type your ICSI CS Login information.
Step 4: A display of the ICSI CS Results will appear.
Step 5: Download the ICSI CS Result 2022 for future reference.
Updates on ICSE CS Executive:
According to sources, the June session tests for the ICSI CS Executive and Professional will be held from June 1 to June 10, 2023. Beginning on February 26, 2023, registrations for the June session will be accepted.